☑ Ultimate comfort
☑ Unlimited color options
☑ Get the style that's right for you
☑ Perfect for any size teams
☑ Quick turnaround time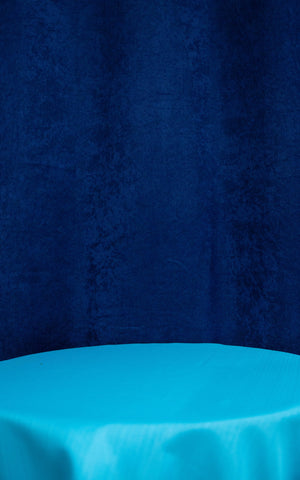 Only The Best Custom Shirts for your team
Introducing the most comfortable, stylish, and durable custom branded shirt you will ever own!
Get your free quote now
CUSTOM DESIGNED FULLY DYE SUBLIMATED SHIRTS
Our shirts are fully dye sublimated which means any logos and colors are printed directly into the fabric itself and not on top. That means ultimate comfort and NO cracking, peeling, or fading over time. Our process delivers the best quality custom shirts for you and your team and they are made for the long haul!
Available in a variety of styles to suit your business or team
Available in polos, short sleeve, 1/4 zip, or long sleeve shirts, we can customize our shirts to suit your needs. The color options are unlimited as well. Your team will love the upgrade!
HOW IT WORKS
1: Submit the form below and get started free
Use the form below to submit your details. We will contact you for your logo or if you don't have a logo, we can design a logo for you.
2: Get your free design and quote
One of our customer service reps will reach out to gather additional information and answer any questions you might have
3. Place order and ship
When the mockup is approved, a 50% deposit is required to place the order. Once the order is placed allow 30 days for completion and 2-7 days to receive after shipping.
For shirts, the minimum is 20. For hats the minimum is 50.
We do offer screen printing but the majority of our shirts are fully dye sublimated.
We use our UPF50+ Performance Peak Elevation Chill Factor material that is cold to the touch. It begins with a white roll of fabric, everything is printed onto the fabric, then cut and sewn; completely custom and made from scratch just like our brand.
No, since everything is dye sublimated the colors are limitless! If you need items screen printed, you will be charged based on color along with screen fees.
 No. No mater how many colors you use it's all the same price.
Yes there is a small increase due to extra materials being added.
No worries! We can vectorize your logo for a small fee based on the complexity.
We can help design one for you!
No. If your artwork is the correct format you will not be charged a setup or design fee.
 If you order multiple colors of the same shirt you would need to purchase at least 20 of each color. Each new color is considered a different shirt.
We offer leather, faux leather, woven, dye sublimated, embroidered, and Cadillac (embroidered and dye sublimated combo).
No, we use the latest and greatest machine to apply patches to the hats. Our machine has multiple heat settings for the top and interior of the hat along with pressure settings and an automatic release timer which gives us great quality and consistency in the patch hat making process.
Once your mockup is approved, it takes approximately 30 days to complete, then allow 2-7 days for shipping.
Everything is designed by Hardcore Fish & Game in the USA. We have factories in a several countries that print, cut and sew the apparel based on our artwork, sizing, and material type. The hats are from multiple hat brand manufacturers based on colors, style, availability, and each customer's preference. All of the patches are designed and applied to hats in house.
We can apply patches to any brand of hat. We are a wholesaler from almost every brand. Our customer's top choices include Richardson, Yupoong, Flexfit, DC, CSI, 47, Legacy, Sportsman, Mega Cap and many more! Brand and color choices are based on availability. 
Structured, Unstructured, Foam Trucker Hats, Mesh & UPF5.
Our customer service is top notch, we are family owned and operated, and we strive for 100% satisfaction. 
We can create any type of patch you want; we do not specialize in one style! Laser, woven, twill, dye sublimated, embroidered, the options are endless! If you can think it, we can do it! 
Get Your Free Quote Now
Just fill out the form below with a few basic details and one of our customer service reps will contact you within 24 hours to walk you through everything.
CUSTOMER'S FEEDBACK
★★★★★
"Chuck and staff are great! Awesome service and products"
- Kyle Pridgen, Kyle Pridgenfishing
★★★★★
"Love all my products. They fit and feel awesome. Customer service is over the top!"
- Michael Hubert, Hubert Racing
★★★★★
"I love the shirt. It keeps me cool even when I have a jacket over it. Can't wait to wear it in the summer"
- Bailee Walker
★★★★★
"Great customer service! The quality of the shirt material is like no other on the market! Cold to the touch, flexible, and extremely cool! I love how the logos are made into the shirt so it doesn't attract heat!"
- Southport Storage
★★★★★
"The quality of these shirts are impeccable!. Staying cool and comfortable throughout the workday is very important, and they look great! Thank you for providing what we think is the best shirt on the market! We highly recommend them!"
- Malette Rudd, Mobile Tool Repair
★★★★★
"I have purchased several caps, and shirts from HFG, and the hunting line up too. The material stands up to the outdoors, and wear and tear so that it lasts. The customer service is outstanding in helping to get your custom orders set up, and your design correct. 10 out of 10 above the normal 5 star!"
- Curtis B Lindsey, 3rd Coast Country Outdoors
★★★★★
"This local, family owned business has been wonderful to work with. The customer service and the quality of their product can't be beat. I ordered shirts for my business and I couldn't be happier. I was so happy with them I've already put in another order for more!"
- Brooke Foster, Balloons by Brooke
★★★★★
"Hardcore has the best quality hats and shirts you can get on the market. Their turn around time is fast and the owners are super incredible to work with. The shirts we ordered are some of the most comfortable shirts I have ever worn. Hardcore does all of our merchandise and our customers are always saying how great they look and feel. If you ever need anything for your company, or even something for yourself, I highly recommend Hardcore Fish & Game!"
- Peyton Lanphear, Carson Hocevar Racing
★★★★★
"It was really hard to find a company that I loved and enjoyed working with on all of my merchandise.. that was until I found Hardcore Fish & Game; they embody everything Shop Carson Hocevar stands for. My customers love my hats and shirts and that's all thanks to them. They are easy to work with, fast, and produce amazing quality items. Morgan, Chuck, and everyone else who puts in endless amounts of hours for this company deserve all the praise they can get. We will forever use them for all of our needs, and hope you chose to do so as well."
- Carson Hocevar, Carson Hocevar Racing LLC